As featured in







Welcome to Lost Sheep Coffee
Fully traceable, fairly traded, hand-roasted speciality coffee.
All wrapped up in our environmentally friendly packaging.
Sourcing the finest, fully traceable beans from around the globe, ensuring that each one tells a unique story.
We work hard to source these beans ourselves directly where possible from the family farms.
All the coffee farmers we work with are paid fairly and up to four times more than standard Fair Trade coffee prices. We can trace all our coffees right back to the fields/towns they were grown in.
Our beans are carefully precision-roasted in small batches at our dedicated speciality coffee roastery in Whitstable, Kent, where every step is executed with love, care, and attention.
Our speciality coffee subscription offers an exceptional coffee experience delivered right to your doorstep.
We use the same delicious hand - roasted speciality coffee in our Nespresso-compatible, compostable eco Pods.
Our complete range of coffee packaging is fully recyclable, with our Nespresso-compatible capsules being certified 100% compostable and oil-based plastic free too!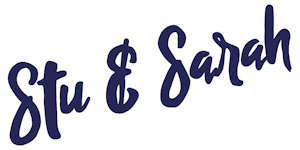 Some of you may know the tale of how Lost Sheep Coffee came to be – it's the story of Stu and Sarah, leaving their 9 – 5 to travel and stumbling across the Melbourne coffee scene and falling in love with "Aussie-Style Coffee". 
The question is, why did they love Aussie-style coffee so much and what does it have to do with speciality coffee? Well, you may not know but Australia has a well-deserved reputation as a coffee-loving nation with a super vibrant coffee culture that has captured the hearts of locals and its visitors alike! What makes the Aussie coffee scene so special is their love for great coffee – high quality, ethically sourced, speciality coffee to be exact – the Australian coffee community really said, "speciality or nothing". 
This rise in speciality coffee led to a rise in speciality coffee roasteries, independent coffee shops and super passionate baristas – much like the UK's ever-growing coffee scene, it's just  Australia was doing it 'before it was cool'. 
Aussie-style coffee is known for its distinct characteristics that make it different from other coffee cultures. One of the notable features is the emphasis on milk-based espresso drinks.  Australians have perfected the art of creating silky smooth and velvety microfoam resulting in lots of tasty drinks including the Flat White! 
The flat white, created by our friends on the Australasian continent has gained international recognition and popularity. It showcases why the Aussies are known for their coffee and their commitment to achieving the perfect 'milk to coffee ratio' resulting in a drink that is smooth, balanced and full-bodied. 
What sets the Australian coffee scene apart is the commitment to quality and craftsmanship. From the careful selection of speciality coffee beans to the precise extraction and artful milk texturing, every step is executed with precision and passion. This is something Stu and Sarah wanted to replicate at Lost Sheep Coffee and remains at the heart of the roastery, based in Whitstable, Kent, combining their love of coffee with the ethos of the Aussie coffee scene. 
As mentioned previously at the heart of the Aussie coffee scene is speciality coffee. So, what is speciality coffee? 
Speciality coffee is a term used to describe coffee beans that possess exceptional quality and distinct flavour profiles. Unlike commercial-grade coffee, speciality coffee roasters focus on uniqueness, traceability and overall excellence. The coffee is sourced from specific regions,  single estates or small farms that adhere to rigorous farming practices and ensure optimal growing conditions. This meticulous cultivation, harvesting and processing methods results in superior flavours, enticing aromas and a memorable coffee experience. Several characteristics define speciality coffee. Firstly, it must be Arabica coffee, known for its superior taste compared to Robusta beans. Arabica beans boast delicate flavours with nuanced notes of fruit, chocolate, floral tones, or other distinct flavours depending on their origin. Additionally, speciality coffee is cultivated at higher altitudes, as this contributes to increased acidity and complex flavours in the cup. Another crucial aspect of speciality coffee is its meticulous sourcing and traceability. Coffee farmers who produce speciality beans employ sustainable farming practices, focusing on environmental stewardship, fair wages,  and community development. This emphasis on ethical and transparent sourcing ensures that consumers can enjoy their cup of coffee with peace of mind, knowing it supports responsible practices.
Speciality coffee comes with the Aussie style of coffee – if you're drinking an Aussie-inspired cup, it will almost definitely be speciality coffee you're enjoying. Combining creativity and precise roasting methods has resulted in some super tasty coffee, which is what Lost Sheep Coffee have been inspired to create themselves! 
Using the best speciality coffee and the techniques of the Aussie coffee scene Lost Sheep Coffee started their Speciality coffee roastery in Stu and Sarah's hometown of Whitstable Kent.