Introducing Knowler Farm, ran by Sheenagh and her family, we had a chat with Sheenagh, to get to know all about the lovely family run business, that is Knowler Farm. 
1. Tell us about yourselves! How did Knowler Farm begin?  
I (Sheenagh) was born at Knowler Farm quite a few years ago!! I'm married to Wayne and Bee and Isla are our daughters. We are soon to have a new member of the family, a grandson, very exciting, so we will be 4 generations here at the farm. We have gone through quite a few changes over the years. My parents started as pig farmers in 1950's and my mum ran a horse trekking centre. Wayne and I have done the lot really and now diversified into camping on the farm.  We still have some stock too as we've been brought up with animals and can't be without them.  I work in the NHS but 20 months ago I decided to open a little coffee trailer for weekends on the campsite. It's now a thriving and very important hub of our village, open every day.  It's supported by locals and regulars from surrounding areas with new people popping in each day.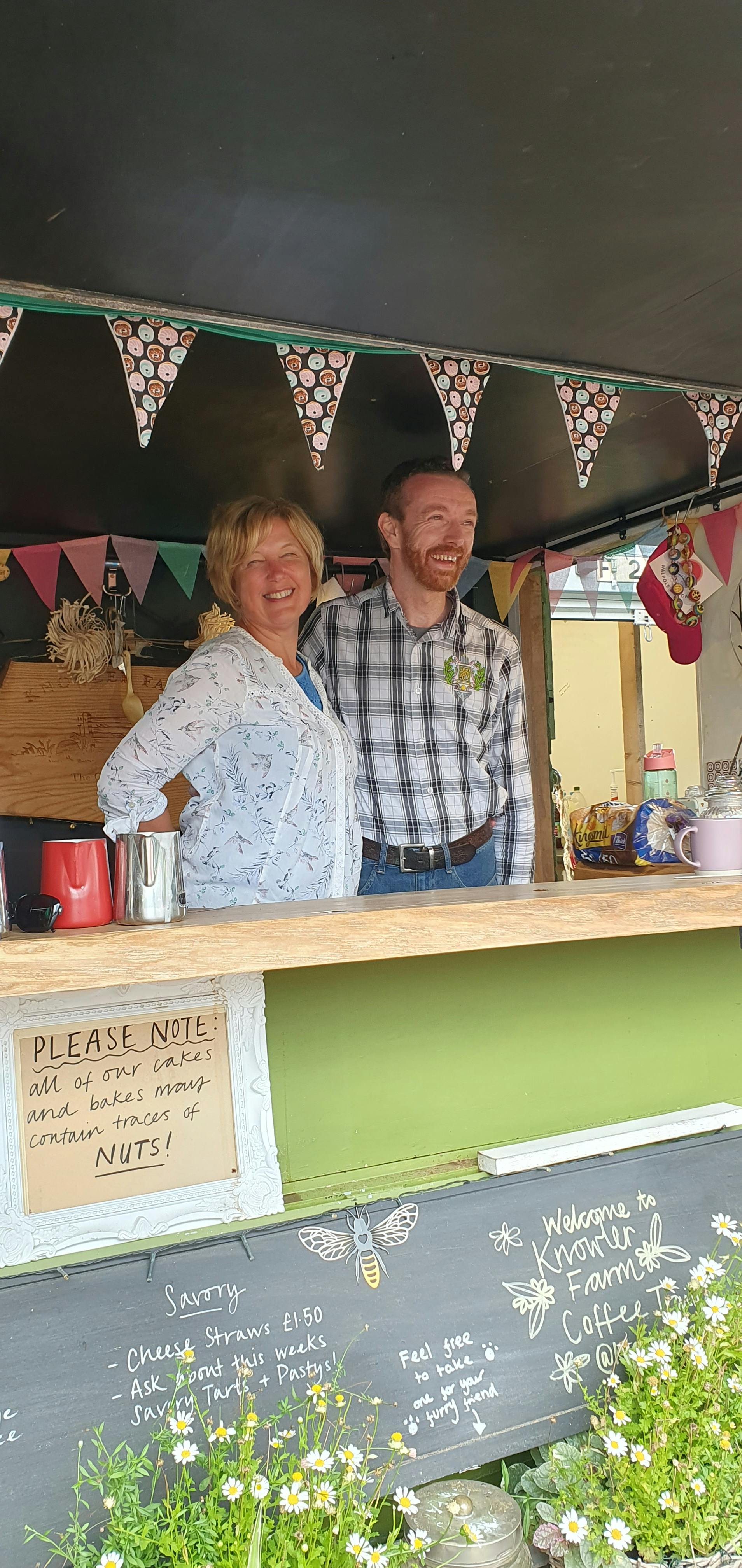 2. What made you choose Lost Sheep Coffee as your coffee provider?  
Lost Sheep Coffee was always going to be our coffee because it tastes so good of course. It's obvious that the company is run with passion and care. Also, for us, it's important to support local ethical businesses. The people that come in for their morning coffee need setting up for the day and Lost Sheep Coffee certainly fits the bill!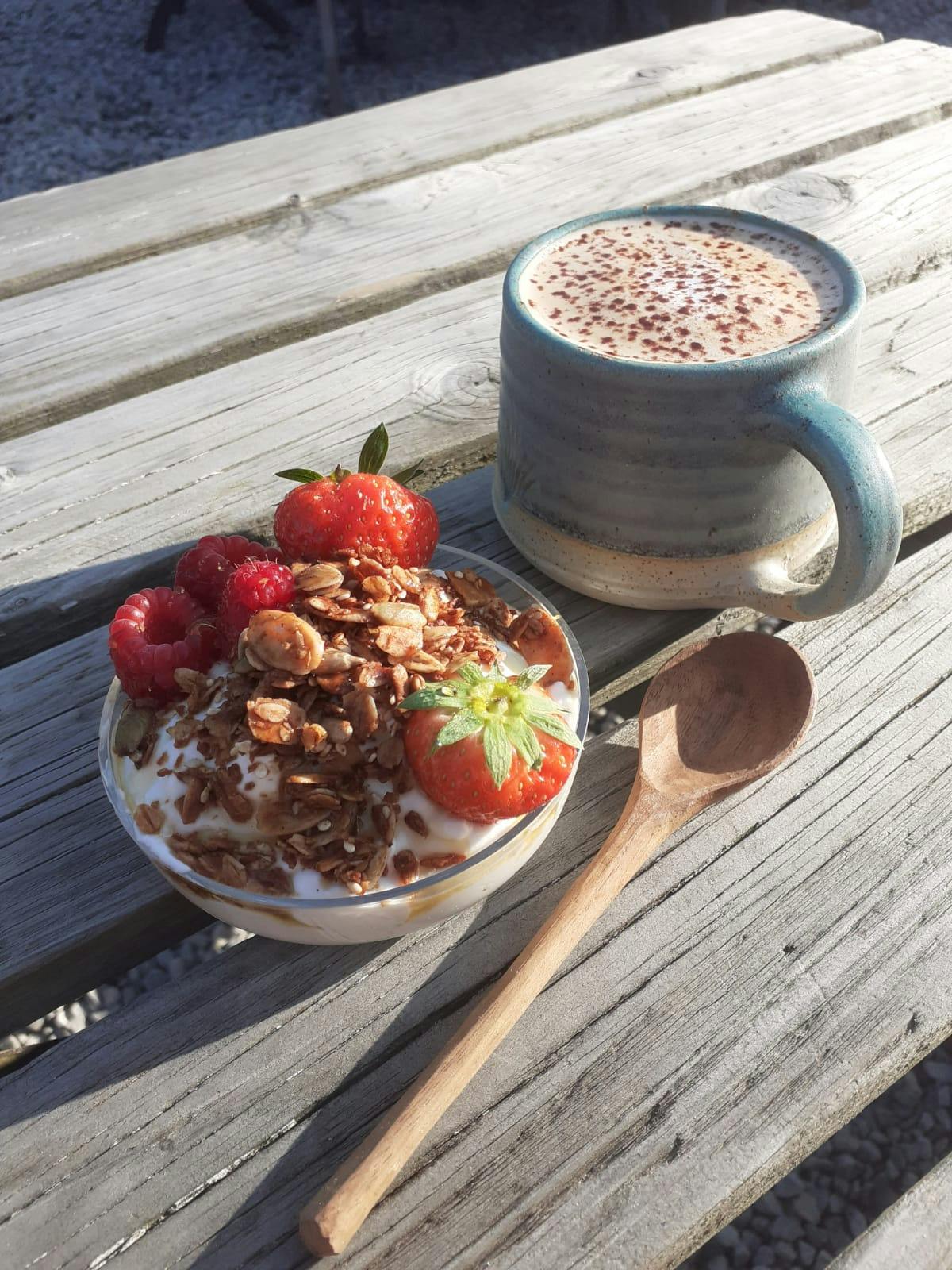 3. Other than great-tasting coffee, why should people come and visit Knowler Farm?  
We are continually evolving here at Knowler Farm with lots of things that all link together.  
Isla has a Farm fitness gym here offering personal training, a huge variety of classes including spin, step, circuits, yoga, you name it she can provide it. She also has loads of equipment and an outdoor boot camp area with some great obstacles. She offers team building and sports themed parties. 
Bee has events on the farm too! She also runs children's activities, a wild child festival, picnic in the meadow, spoon town, craft clubs, bush craft, forest school and many other events for all ages. She has a double decker fun bus, full day retreats and wellbeing days.  She can offer space for corporate meetings and can meet most people's requirements as well as having lots of ideas and experience to draw on. 
All the buildings, tables, chairs, cups etc have been donated by our lovely customers or upcycled from bits from the farm or charity shop purchases. So much happens here over a cup of Lost Sheep coffee, friends are made, unexpected links are found, help is offered and accepted.  I never expected it to happen, but it has, and I love it. 
We are a real family business, and we feel we've found our niche. It seems people love coming here and we love seeing them. There is still lots to come with many exciting things in the pipeline. 
4. Finally, what would be your go to song on an ultimate coffee shop soundtrack? 
I'm thinking a good soundtrack for us would be - "We are Family" Sister Sledge because that is exactly what we are! 
Hope we see you soon for a stunning cup of Lost Sheep Coffee and a delicious slab of locally made cake in the delightful surroundings of Stelling Minnis. 
Head over to Knowler Farm's social media pages for information, future events and opening times! 
knowler events https://www.instagram.com/knowler_events/?hl=en 
https://www.instagram.com/knowlerfarm/?hl=en  
knowler farm coffee https://www.instagram.com/p/CfkGgjOsk3w/  
knowler farm fitness https://www.facebook.com/knowlerfarmfitness/  
Islas fitness https://www.facebook.com/profile.php?id=100054420582187 
Pitchup - knowler farm - https://www.pitchup.com/campsites/England/South_East/Kent/Canterbury/knowler_farm/