Lost Sheep Coffee presents – Black Edition. Our brand-new coffee range is a testament to exquisite taste and exceptional roasting. Sourced from extraordinary speciality coffee farms, each lot guarantees full traceability from farm to cup, ensuring a sustainable and responsible experience. Meticulously chosen by our head roaster Mike and his skilled roastery team, every coffee scores over 86 and is carefully cupped and profiled, delivering the finest coffee experience every time. 
Why 86+?  
If you're a fan of speciality coffee, you may already know what a 'cup score' or 'quality score' is – if not here's a brief and hopefully helpful description.
All coffee is graded at source to see what category it falls into. Non-Speciality coffee is often graded in more basic grades: Grade 1 to Grade 5, with 1 being the highest grade (normally speciality grade) with 3 to 5 being commercial grade coffees such as Illy and Costa.
Where higher grade coffee will also be cupped by a certified Q-grader, scoring a coffee out of 100. To be given the title of 'speciality coffee' the coffee must score at least 80/100.  There are many elements that effect the score of the coffee, as you can imagine there are many different elements to consider so the scoring system (created by the SCA) had to decide on parameters.   Cupping scores can only be official if the coffee is cupped by a SCA certified Q-grader. A professional coffee taster, dedicated to scoring coffee based on all sorts of parameters: acidity/body/sweetness/aftertaste and aroma with scores being marked down because of defects and uniformity.
We're proud that all our coffee always scores a minimum of 84 or more, but our new black edition will always score 86 or higher. With our new Black Edition Coffee, it's not just the quality that's special. We have some unique farmers, varietals, processes and regions too.  
As we announce our new range, we're kicking things off with 2 new coffees! 
Ethiopia Gelanabaya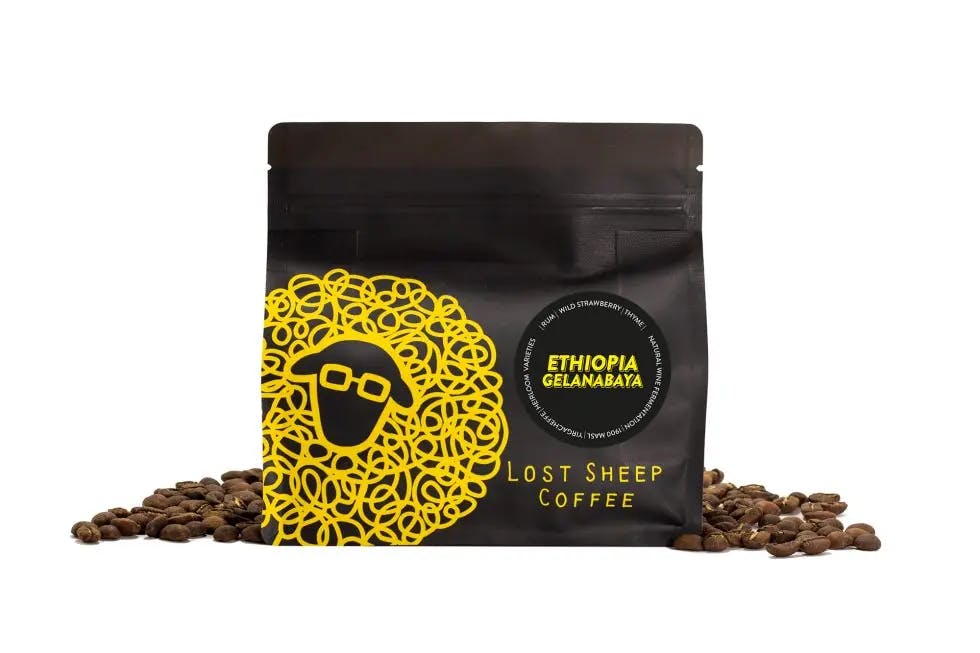 A super tasty unique micro lot. This coffee, scoring 87 is made special due to its unique process.
This wine process is so-called because the techniques involved have been borrowed from the wine industry, though similar techniques can be found in many products derived from controlled fermentation. In summary, coffee cherries are fermented in sealed, oxygen deprived, stainless steel tanks with careful monitoring of temperature.
Firstly, cherries are sorted to select only the ripest for processing. The cherries are then placed in a stainless-steel tank with a specialised fermentation valve part filled with water. As the fermentation process begins, CO2 is released and builds up in the tank. Once the internal pressure of the tank exceeds the atmospheric pressure, the CO2 will push through the water in the valve as individual bubbles. The valve prevents any air entering the tank from the outside, allowing for extended fermentation whilst reducing the risk of spoilage and negative fermented flavours.
Fermentation time is dictated by the temperature readings inside the tank, but typically the process lasts for 4-5 days, after which the cherries are dried in the traditional way: on raised African beds for 15 – 18 days. Once the cherries have sufficiently dried, they are rested before being transported to a central dry mill in Addis Ababa for secondary processing (hulling, grading, sorting and handpicking) Djibouti. 
Expect tasting notes of rum, wild strawberry and thyme. 
Grab a bag here – Ethiopia Gelanabaya
Kenya Ainabtany AA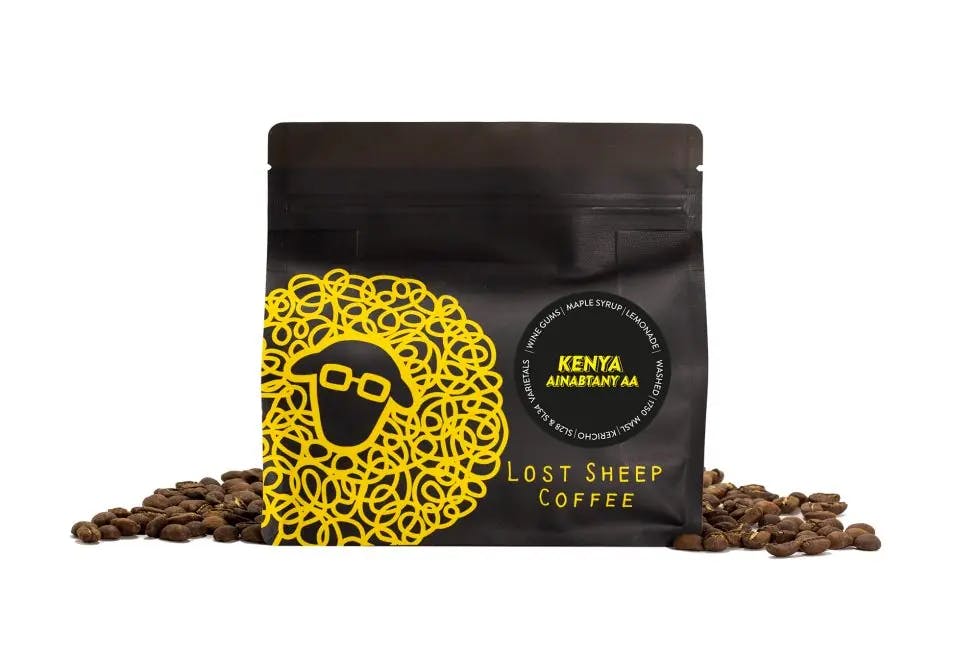 Sourcing transparently from Kenya can be a challenge on a good day and near impossible on a bad one! Our partners – Lot 20, however, is trying something new. They are from Kenya, their coffee is grown in Kenya, processed Kenya, exported by Kenyans. And Lot 20 has the receipts to prove it. Breaking away from the traditional auction system and letting us trade more closely with the farm and farmers itself.
AA is the largest grade of coffee in Kenya, traditionally the highest grade of coffee and still to this day the most expensive. Larger beans will often mean bigger cherries from a slower maturing process. Resulting in fruity coffees full of juice and big bodied.
Lot 20 work with a group of coffee producers from Kericho and Bomet counties in the southern part of the Rift Valley in Kenya. They are passionate about farming and have goals to produce delicious coffee that showcases the beauty of their region.
All Lot 20 coffees have limited releases since they are sourced from small micro-lots deemed to be exceptional examples of farming innovation that create unique flavour experiences.
Not only is our new Kenya Ainabtany AA super tasty with flavours of wine gums, maple syrup, lemonade it scores highly too at 87!  
Grab a bag here – Kenya Ainabtany AA
Both of our new coffee's join our Peru Richard Rubio, scoring 87 with tasting notes of Marmalade, Dried Apricot & Malt. Highlighting a special varietal. The Sidra Variatal is an esteemed varietal that has garnered recognition in numerous world barista championship routines, and now you can experience its remarkable qualities firsthand.  Grab a bag of Peru Richard Rubio here – Peru Richard Rubio 
Try our brand-new coffees and let us know what you think!